Sakura Shibata-Pickford, Massage Geek of Huntington Beach, CA
'If you're not making someone else's life better, then you're wasting your time. Your life will become better by making other lives better.' ~ Will Smith
National Board certified in Therapeutic Massage & Bodywork since 2013 (#703757)
CAMTC certified massage therapist since 2011 (#20876)
CEO and the Owner of Healing Energy & Body Works, but maybe better known as "The Massage Geek".
She absolutely LOVES massage – both giving and receiving.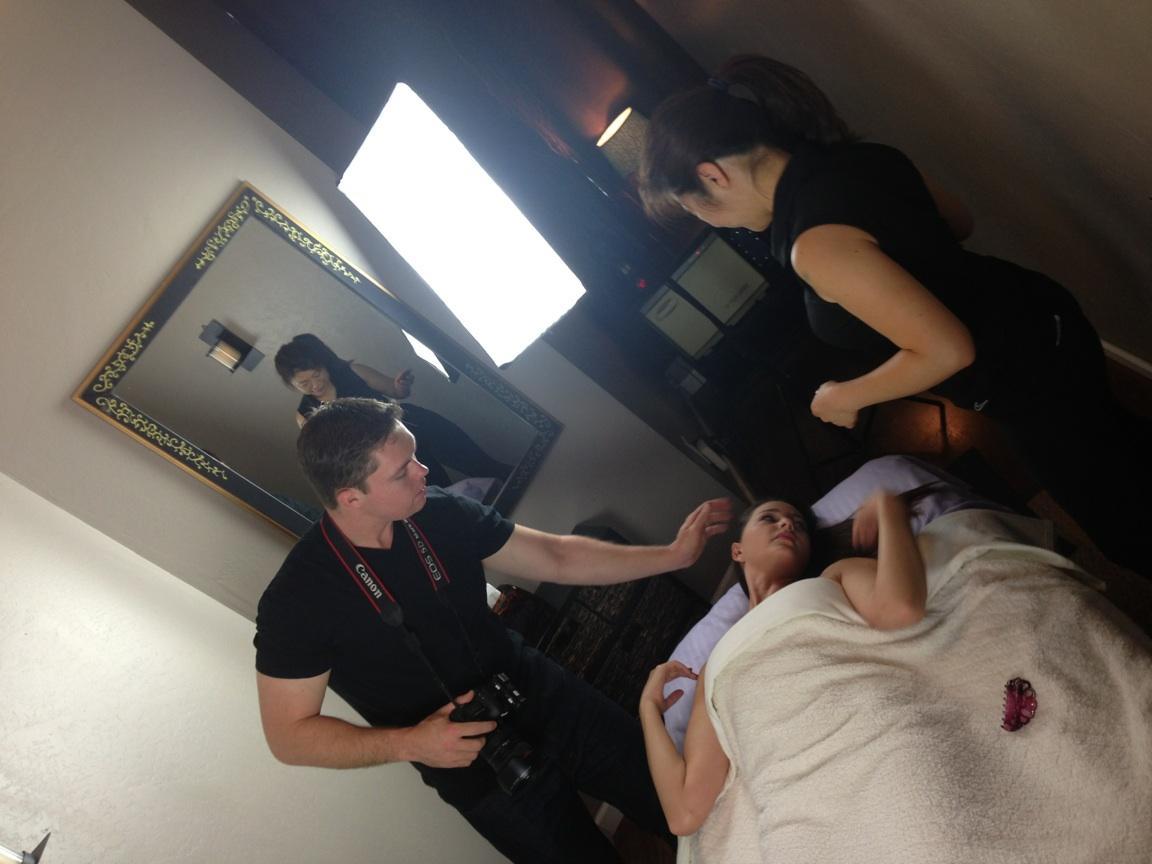 Due to childhood injuries, she had experienced chronically tight neck, back & shoulder pain as well as occasional sciatica, numbness in her cheek and hand. As a result, she received numerous massages and bodywork in her native Japan, America, Canada and Europe. She grew up massaging people as a hobby -- at home, college dorms, and even at companies she worked. After 12 years of office work, she decided to realize her life-long dream of helping others by her skills and compassion.
Always searching for new ways to better serve her clients, she is quickly developing an enthusiastic fan base in Orange & LA Counties and beyond.
Sakura currently works at:
- Her cozy massage room at Healing Energy & Body Works at 9901 Hamilton Ave., Huntington Beach, CA 92646;
- Pacific Waters Spa at Hyatt Regency Huntington Beach Resort and Spa, CA 92648; and
*** Please see Locations, Hours & Appointments page for details ***
Massage Education & Professional Experience:
Sakura is a proud graduate of California College of Physical Arts in Huntington Beach, CA. She has attained a HHP status after completing 1,000+ hour of training. In June, 2012, she started working at Fitness Solutions and Medusa Full Service Salon, both located in Huntington Beach. Sakura added Spa by the Sea at Marriott's Newport Coast Villas in March, 2012. Sakura very much enjoyed learning from a variety of clients she met and loved working all of those locations. In May, 2013, Sakura resigned from the above locations so as to take up irresistible career opportunities at Romine Chiropractic (aka Lakewood Total Wellness, Body Lab) and Hyatt Regency Resort & Spa in Huntington Beach. At Romine Chiropractic, she learned how to work with a variety of conditions from Dr. Terry Romine. In 2016, Sakura became a certified practitioner for Orthopedic Massage/Integrated Manual Therapy, and in order to better serve clients by offering home care program, she also became a NASM certified personal trainer, a registered yoga teacher under Yoga Alliance. In September, 2017, she left Dr Romine's office to focus on further training in structural integration-style bodywork and attending to her Hamilton location clients' increasing demand for availability. Sakura currently enjoys the ideal balance between work at Hyatt Regency, private practice and learning/training the art of massage therapy & bodywork.
Credentialed & Certified Therapist -- Integrated Manual Therapy since 2014
Credentialed & Certified Therapist -- Myoskeletal Alignment Techniques since 2012
Credentialed Holistic Health Practitioner since 2015
Credentialed Therapist -- Massage Cupping Levels I & II, MediCupping since 2014
Credentialed Therapist -- Advanced Myofascial Techniques since 2013
Credentialed Therapist -- Myofascial Release I, II & Unwinding since 2012
Credentialed Therapist -- Contemporary & Adv. Cupping Therapy since 2012
Credentialed Therapist -- LaStone Therapy Original Body since 2012
Certified Specialist – K-Cuts Kinesiology Taping since 2018
Certified Personal Trainer – National Academy of Sports Medicine (#1601260032) since 2016
Registered Yoga Instructor – Yoga Alliance (RYT #195915) since 2016
HEALING ENERGY & BODY WORKS
9901 Hamilton Ave., Huntington Beach, CA 92646
HealingEnergy1@Gmail.com
Voice & text: (714) 222-9275
www.HealingEnergy.MassageTherapy.com
~ Massage/Bodywork for your Active, Pain-free & Youthful Lifestyle ~